Overwhelmed in the best way. And that's what I'm thankful for today.
Being overwhelmed is usually a negative thing... but let me tell you, when it floods in with goodness, its an amazing, silly smile, glitter and skipping kind of a situation.
Yesterday I got a letter that floored me. I could probably go on about this letter forever. The pure gratitude I feel... I am seriously speechless.
It was from my gymnastics coach in high school. (and Jill I hope this is okay I'm blogging this) In high school, Jill was the pretty gymnastics coach with the awesome dog that was often brought into practices (the reason I own Lola today...lol). We've judged gymnastics here and there together, and I've always enjoyed her presence and sweet disposition. I remember one night judging gymnastics at Jackson High... we talked and talked... and it was the first time I looked at her as more than my coach. I left feeling inspired and told Ryan all about our conversation; feeling encouraged by her words. (Jill do you remember this?? :)
Anyways. This blog. I don't know what it is to you. Or anyone. When I write it's with a bleeding honesty that I often regret the morning after.
But to receive a letter from someone that you admire so much... its overwhelming. In a good way. And Jill I just can't say thank you enough. To know you read what I have to say and it's impacted you... well... overwhelming. Just thank you, thank you a million times over.
The second thing that knocked me off my feet this week was
THIS
.
When I first started in photography I lived on
I Heart Faces.
It's like the cream of the crop. Beauty seeps through the screen and makes me want to take out my camera to try and recreate it in my own world. The photographers on there; they're like...incredible. I've submitted photos here and there when I feel like I've got a really good photo... but to be honest, I don't participate regularly in their challenges because of the sheer intimidation. There are hundreds of entries and always fancy, schmancy guest judges.
A friend (thanks Amber!) tagged me in a post this morning; and it was my picture. On I Heart Faces. I had placed. My picture had struck the eye of someone very talented and it placed. And I'm still shaking my head in disbelief. I'm feeling... you guessed it... overwhelmed ;)
God knows what He's doing. I know I say that all the time. But its so blatantly obvious at certain times and now is one of them. These things; the letter from Jill; the photo recognition... they came at times when I needed,
CRAVED something
positive.
So Jill...
I Heart Faces
you've overwhelmed me with positivity and goodness.
And for that, I am thankful.
Thanks to all of you guys who read this. Thanks for all of the support with my photography.
I wish I could sprinkle goodness and glitter over you all. And I swear I'm not smoking anything. I'm just....
Overwhelmed. :)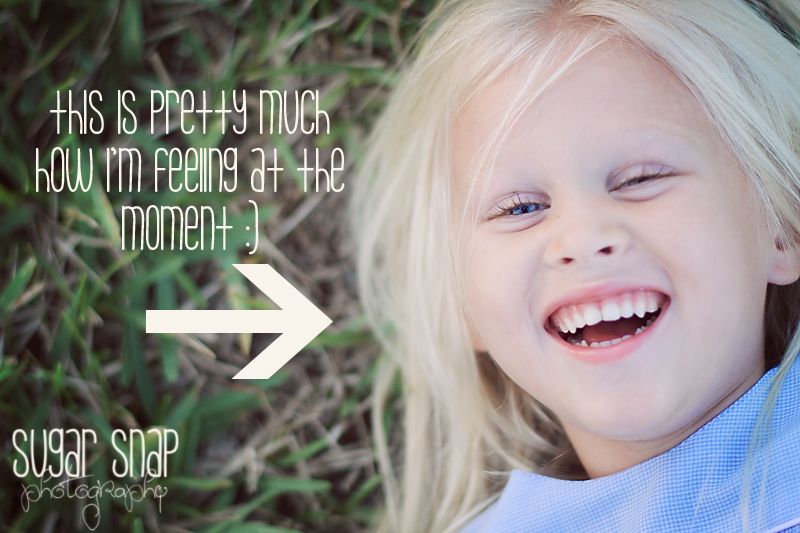 PS-
The Dream Jar
winner has been picked! Special post about that tomorrow :)