Yay for the brilliant eye & mind of
Ashley Sisk
! I have WAY too much fun during the week, with these little "assignments." I have to say- this week posed a challenge- one of the categories was "FOG." Uhhh.... up here in iceland, we're not getting much authentic/real fog. I had to stretch it a little bit.. but hey, vaporized liquid is vaporized liquid, right?
1.
TEXTURE
... just a normal picture with some major grainy texture :)
2. Fog.. (HA!)
This was so hard for me... I ended up taking a hot shower and then bringing my camera in and photographing the window. It was indeed foggy... even if it wasn't legit fog- ;)
3. Button
This is my interpretation for "Button." :) And it makes me smile.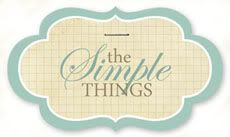 4. Beverage
ahhhh! My saving grace :) H2o...
5. Seventies
Did you know that Eric Carles,
"The Grouchy Ladybug"
was originally published in 1979?
(also my entry for
Simplicity's
photo challenge... "VINTAGE")
and that's all!
I am THREE blog followers away from reaching 100! Follow me???? :)
PS- I got #7 in
The Trendy Treehouse's
"Overlay" theme :)
Trendy Treehouse!!!