1. High Key
This photo is completely blasted- I tried to remove the shadows under his armpit a bit more, but I kind of liked the grainy feel to it... :)
2. Off In The Distance
I have to admit I cheated on two of the items this week ( the photo above, and this one)... I took this in Florida a couple of months ago. But to be fair, its been so stinking cold here, shooting outdoors, (with kids in tow) isn't too practical right now. I don't care for this photo too much- I wish there was something that was in focus, right in the middle of the pic- off in the distance- but I do like the colors. And to me, it looks like the beach goes on forever.
3. Bedroom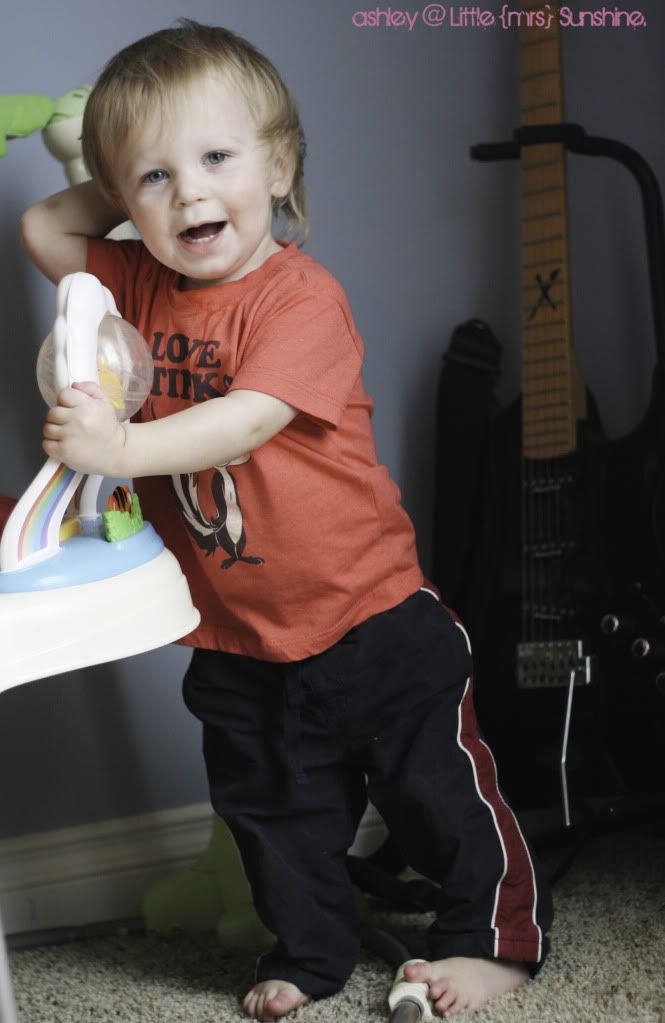 ohhh sigghhhh... our bedroom. I love it. But its cluttered. Yes, that's a jumperoo and a guitar shoved in the corner...
4. Stripes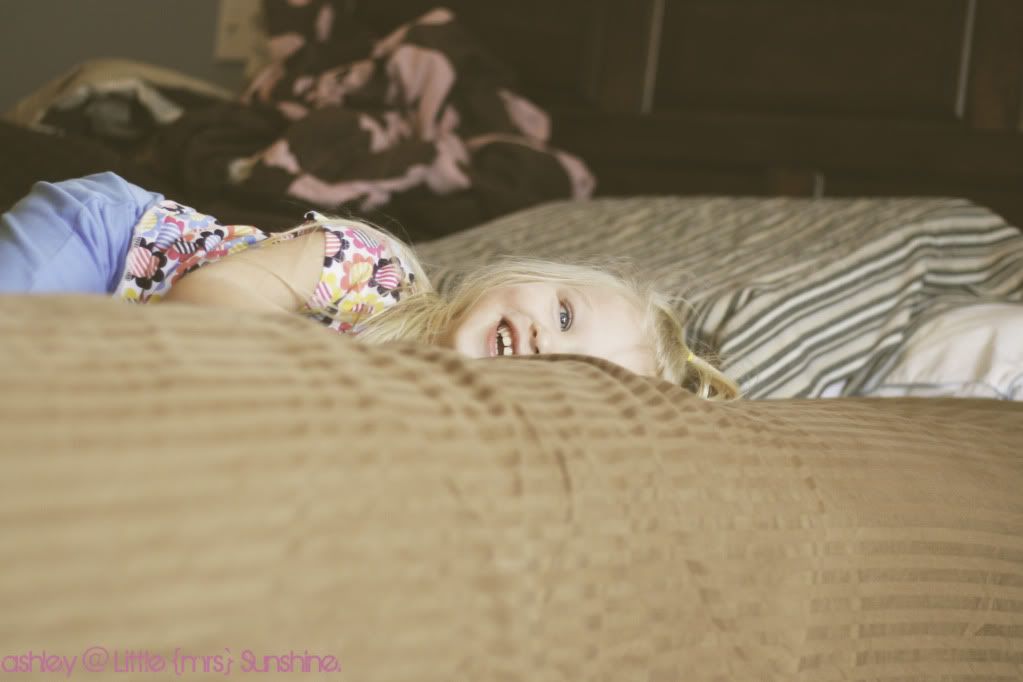 I must be a big fan of stripes, because everywhere you look in this pic you can see some! ;) Stripes on the sheets, stripes on the buggy's shirt, stripes on the pillow case!
5. Tiny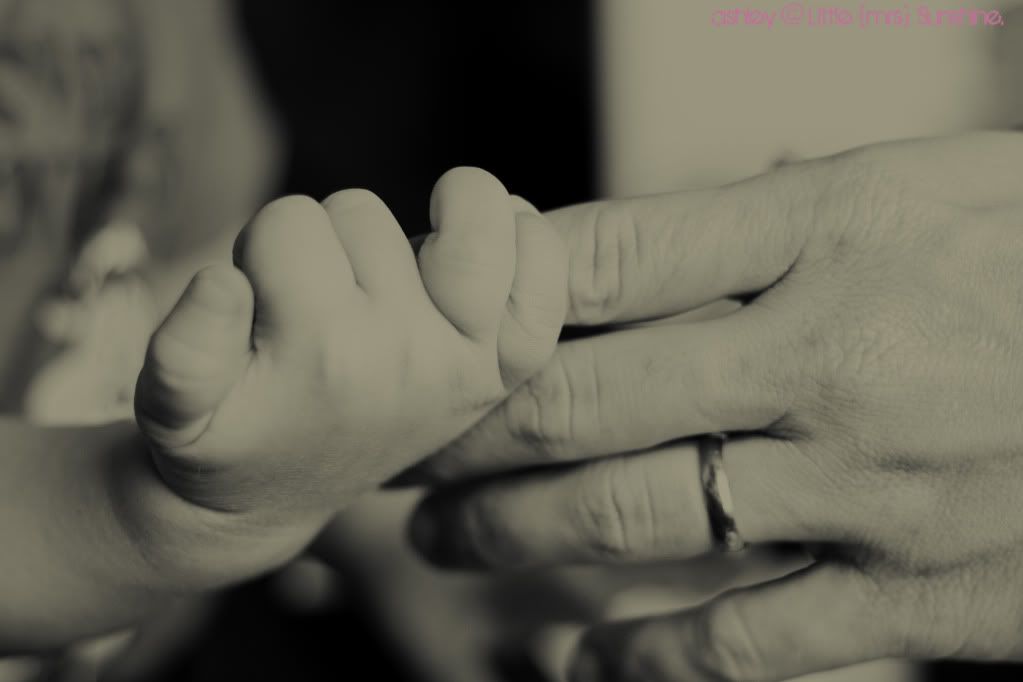 Henry seems so huge to me. He's well over 20 lbs. and quickly on his way to becoming a big 2 year old :(... but when dada holds his tiny hands, I can see that he's still just my little guy :)