We had what can only be described as an all American-classic- "what Halloween should be like," Halloween.
It was chilly; just chilly enough to signal the change in seasons but completely bearable with a long sleeved shirt and a coffee. :)
The kids (aside from Stella) had an absolute ball. Maeve and Henry knew what was going on this year and they relished in every ring of the doorbell. They used their manners, glowed with that joy kids can so easily exude and crashed...hard at the end of the night. It was classic.
Our costumes... one could say I failed with these. Maeve had tossed so many ideas in the air that by the time Halloween rolled around, I'd figure we'd just choose one of her zillion dress up outfits (which is what we did). Henry's superman costume (super HENRY costume) was complete confusion for everyone involved. "What does the H stand for?" "Is he Harry Potter?" People (including my own father) couldn't understand why I wouldn't just dress him up like Superman. It was so the kid could have a Henry cape... makes sense, right?? :) And Stella's costume... that was a lucky last minute find. It's a Pottery Barn pumpkin costume we picked up at a 2nd hand store for incredibly cheap. It's in great condition and served its purpose, although Stell's could've done without the whole get up for sure.
We started our trick or treat extravaganza around 6 and walked the loop of our neighborhood. It was perfect in length for our family and it was fun to mingle with neighbors.
Halloween is so funny down here; (I'm assuming because of the weather?) folks sit in their driveways, completely set up; music, food, drinks, candy bowls, lawn chairs. It's kind of cool and made me excited for the day we own a house again... ;)
Here's our night in pictures: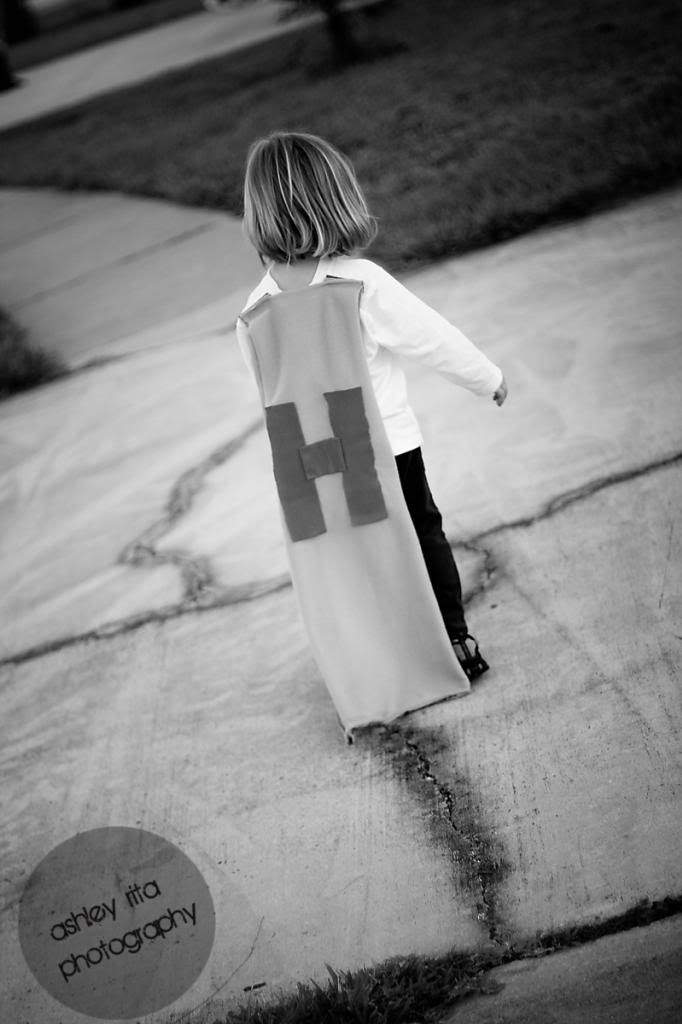 eeek! Creepy boy photo bombed this one!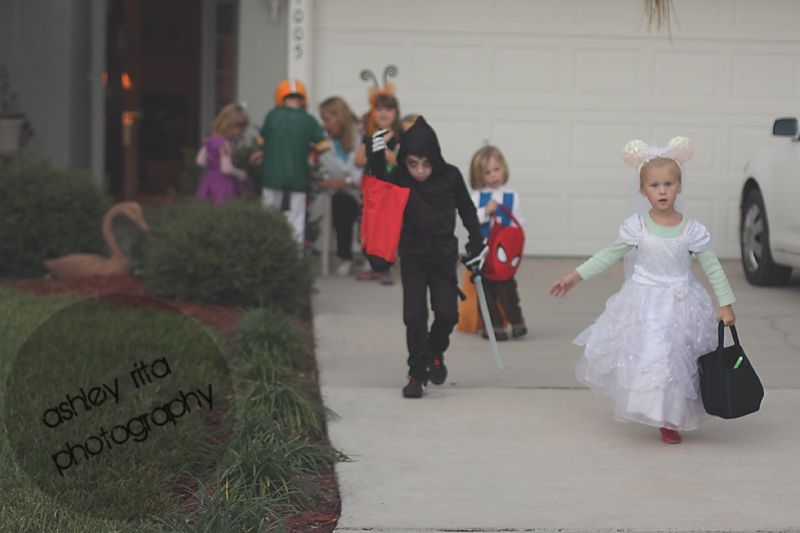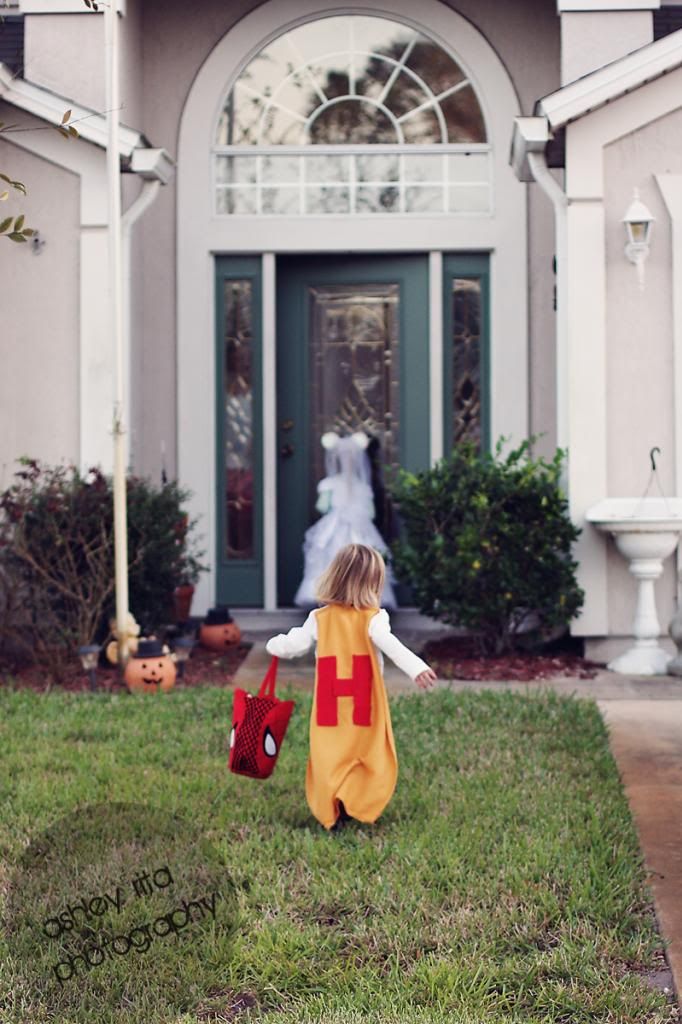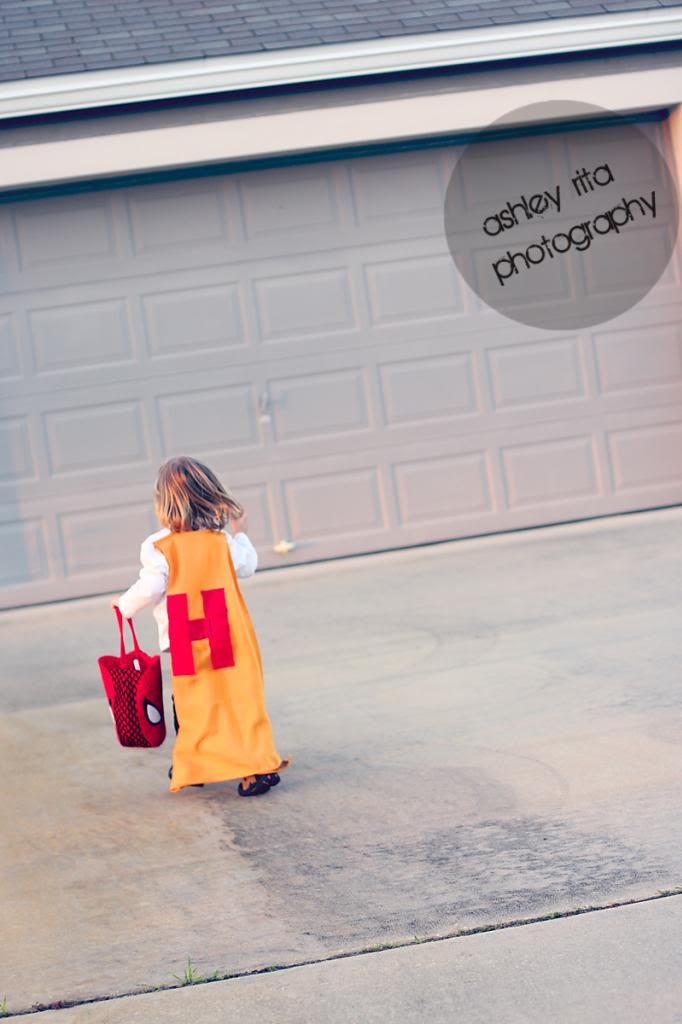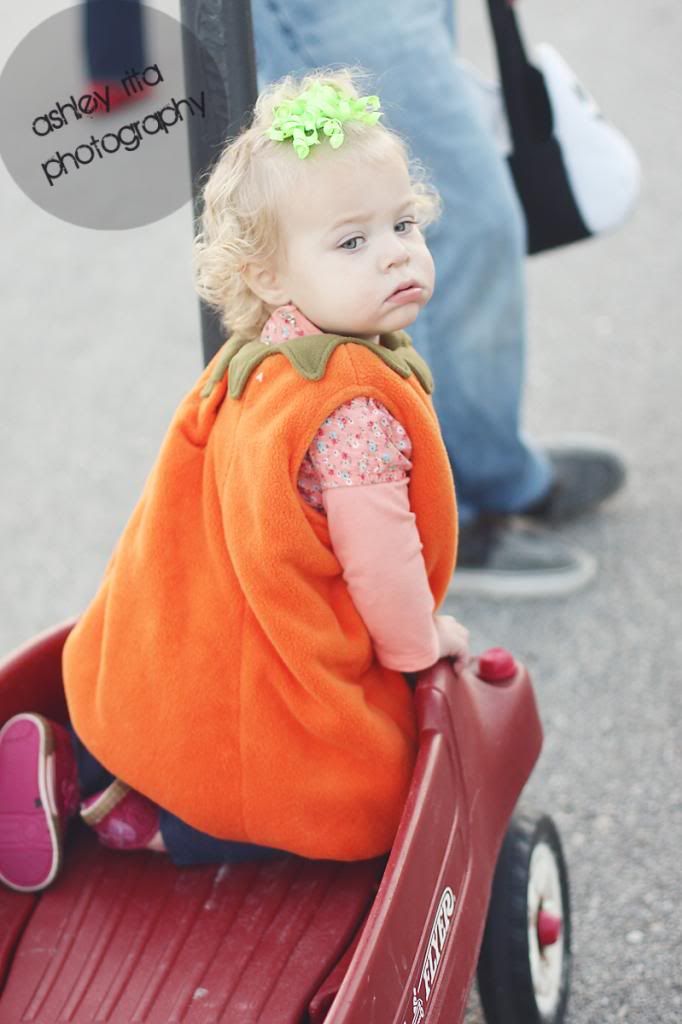 Our group: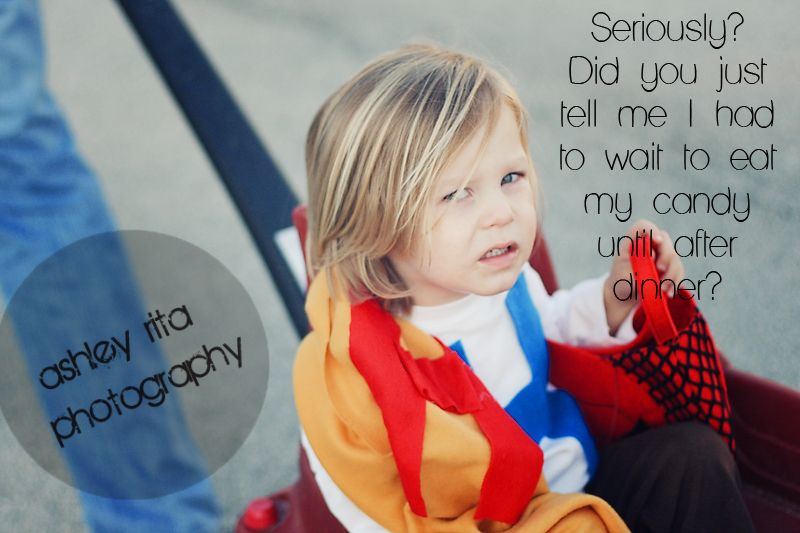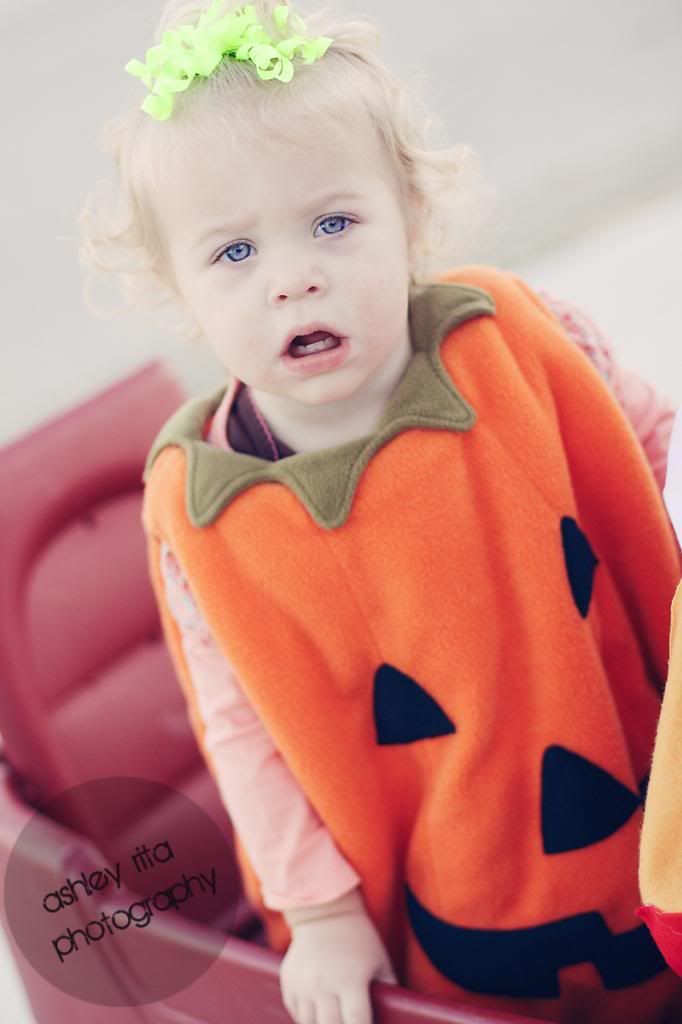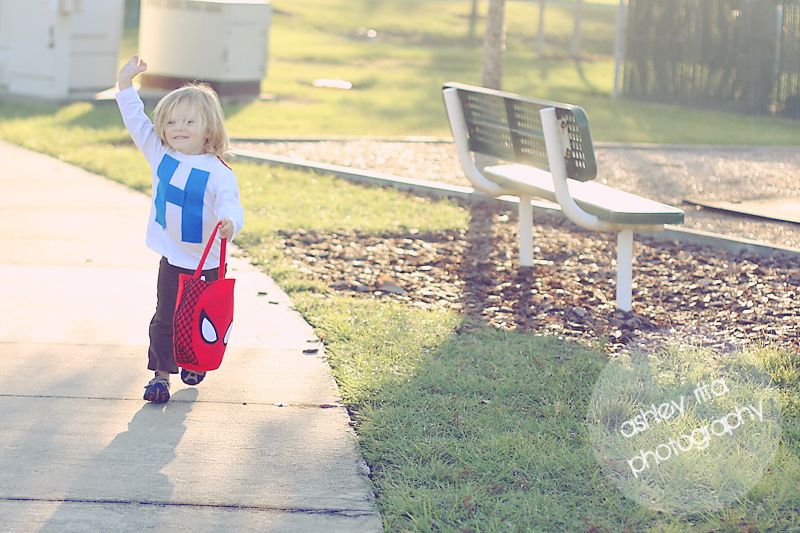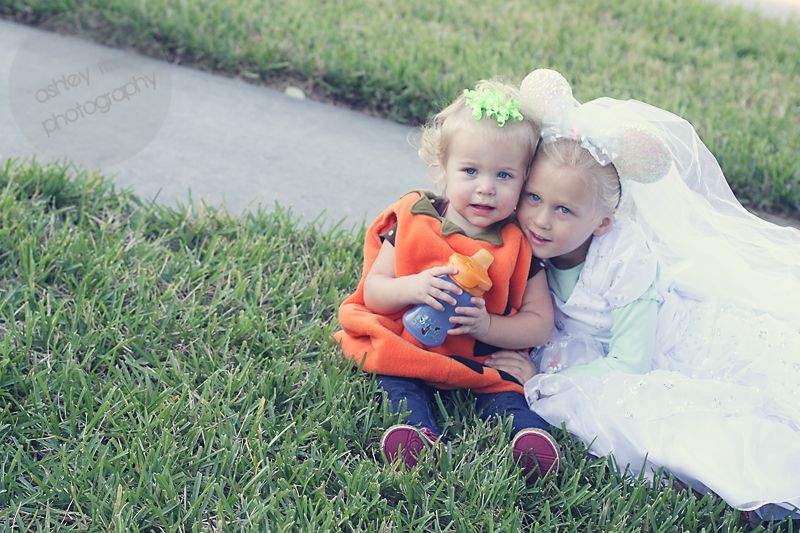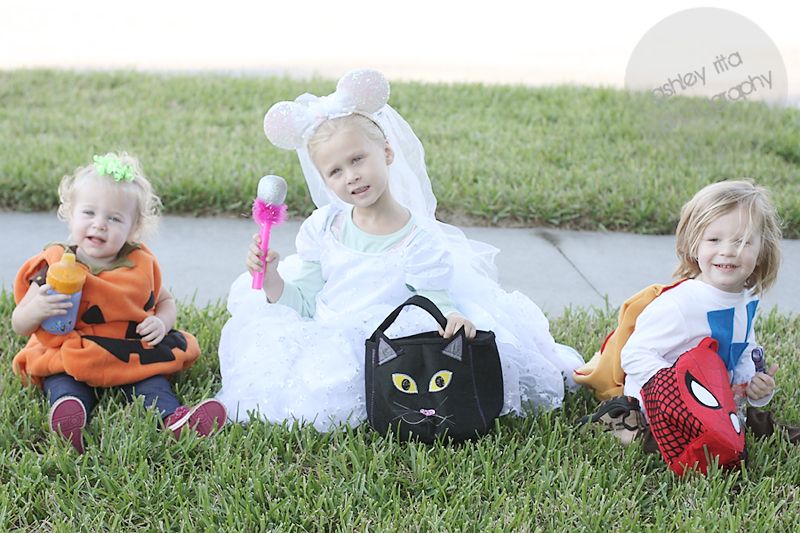 Happy Halloween!