(written Monday night!)
I am working (slowly but surely!) on Stella's giant birthday post.
A billion pictures were taken and countless sweet words spoken, all which need to be documented and remembered.
Tonight though, I (try and) sleep. Tomorrow I go back under the knife (or laser beam, same difference right)? Again, I'd appreciate any and all prayers! I'm a nervous wreck. It's a little bit scarier to go into surgery for "shock therapy" verses a scope. Ugh. I'll be thankful when this nightmare is over.
In the meantime, I wanted to share a quick how-to/tutorial! It's been the biggest hit around our house and my kids, who are normally juice/milk drinkers, have suddenly turned into water fans! YAY :)
Here's what you'll need to infuse your water:
-a big pot of boiling water
-fruit of your choice (faves at our place have been watermelon, cucumber, canteloupe, and blueberry lemon)
-LOTS of ice
-a pretty pitcher (or not pretty...)
Step One:
Boil your big pot of water (love the exact measurements?)
Step Two:
Chop up your fruit of choice. If I'm using cucumbers or lemons, I thinly slice them just for decorative purposes. Melons, I cube. After your fruits cut, throw it in the pretty pitcher.
Step Three:
(SUPER) carefully pour the hot water over your chopped up fruit. (this is slightly scary. especially if you're me and a complete walking hazard in the kitchen)
Step Four:
Get your "ton of" ice and dump that on top of everything.
Step Five:
Watch the fruit infusion begin! :)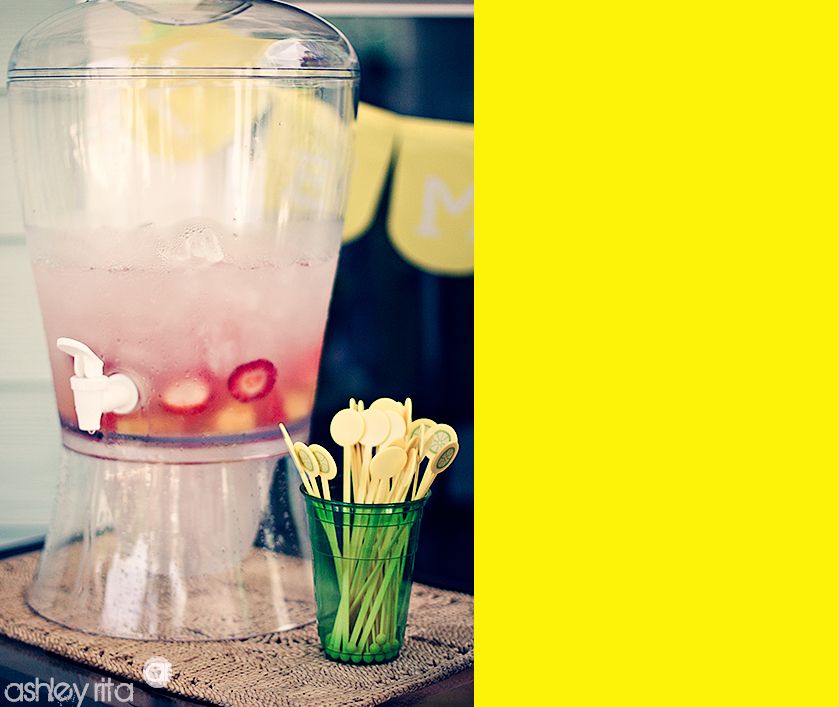 And lastly, enjoy your fruit infused water.
Oh! And if you do indeed make this, please leave me your fruit combo! I'd love to hear your ideas! :)